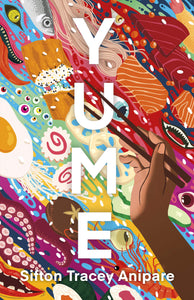 Yume by Sifton Tracey Anipare
OVERVIEW
A captivating fantasy novel about demons, dreams, and a young woman teaching English in Japan.

Cybelle teaches English in a small city in Japan. Her contract is up for renewal, her mother is begging her to come back to Canada, and she is not sure where she belongs anymore. She faces ostracism and fear daily, but she loves her job, despite its increasing difficulties. She vows to do her best ― even when her sleep, appetite, and life in general start to get weird, and conforming to the rules that once helped her becomes a struggle.

Meanwhile, yokai feast and cavort around Osaka and Kyoto as the barrier between their world and the human world thins. Zaniel spends his nights walking the dream world and serving his demon "bodyguard," Akki. But there is a new yokai on the scene, and it has gotten on Akki's bad side. When Cybelle gets caught up in the supernatural clash, she has to figure out what is real and, more importantly, what she really wants … before her life spirals out of control altogether.
PRODUCT INFO
Publisher ‏ : ‎

Rare Machines (October 12, 2021)

Language ‏ : ‎

English

Paperback ‏ : ‎

536 pages

ISBN-10 ‏ : ‎

1459747372

ISBN-13 ‏ : ‎

978-1459747371

Item Weight ‏ : ‎

10.5 ounces

Dimensions ‏ : ‎

5.5 x 1 x 8.5 inches